E

nvironmentally

S

afe

O

il

C

hange
ESOC Commercial Truck, Inc. designs and manufactures a number of products with patented technology for exchanging heavy and light diesel engine fluids in a safe and clean process.

ESOC provides global solutions ensuring safe and clean exchanges of oil, coolant and fuels that eliminate contact with fluid by the operator.

Most importantly ESOC products protect the environment with smart responsible handling and disposal of fluids.
As we continue to develop efficient products we do so with the philosophy of "Changing Down Time into Road Time"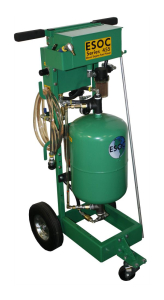 FUEL PRIMERS
FUEL PRIMERS
ESOC Commercial Truck, Inc. in conjunction with Detroit Diesel and other manufacturers have developed a system that meets OEM requirements for high & low pressure fuel system priming as well as reconditioning fuel during filter changes; saving fuel cost.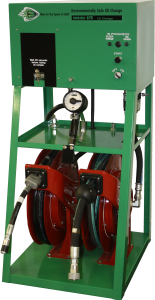 DIESEL ENGINE OIL CHANGES
DIESEL ENGINE OIL CHANGES
ESOC offers Oil Exchangers designed to be mobile, computer controlled, pneumatic, self-contained, and fit on-highway and off-highway applications.
Whether you need an Oil Changer strictly for the shop, vehicle, or complete mobility purposes ESOC Commercial Truck, Inc. has an Oil Evacuator & Changer for you.